With Game of Thrones coming to an end this month, fantasy fans need something to fill the void in their television habits. If you count yourself among them, turn your gaze from Westeros to Western Canada where Vancouver-based studio Bardel Entertainment is animating Netflix's The Dragon Prince. While decidedly less violent than HBO's bloodbath, the series conjures up darker subject matter than most would expect from a youth series alongside vivid hand-drawn effects brought to life (or, sometimes, death) in Toon Boom Harmony.

The Dragon Prince is set on a fantastical continent known as Xadia, rife with elemental magic and supernatural creatures. The humans of this world have been driven to the far side of the land by the elves and dragons. This is because mankind has discovered the use of dark magic, which requires killing magical animals to steal their enchanted energy.
The series' storyline follows three companions —human princes Callum and Ezran, and Moonshadow Elf assassin Rayla— as they attempt to prevent an all-out war between the magical and non-magical beings of Xadia. Created by Aaron Ehasz (Avatar: The Last Airbender) and Justin Richmond (Uncharted) under their production company Wonderstorm, The Dragon Prince's first season premiered on September 14, 2018.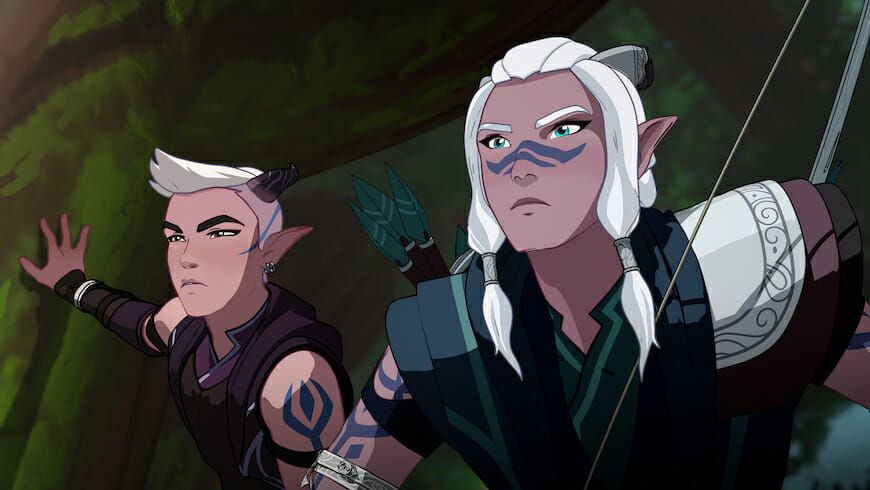 Its second season was promptly announced in October 2018 and released on February 15, 2019. This was followed soon after by news of a third season on March 30. Clearly The Dragon Prince has bewitched fans to warrant such rapid renewals from Netflix and much of that has to do with its compelling visual storytelling — created using CG animation with a hand-drawn, 2D aesthetic.
"A lot of it is that we believe in the audience, that we don't have to say specifically, or out loud, what is happening in every scene, for them to register it. We are trying to tell a story for an audience that's paying attention," co-creator Aaron Ehasz tells "The Verge".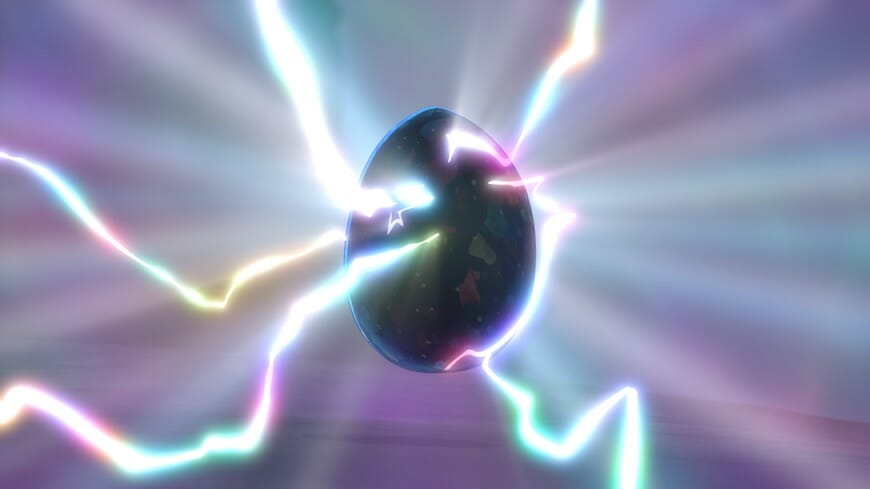 He continues, "The other thing is, we trust our directors and storyboard artists to tell the story with the camera. So a lot of the time, the scripts are written with dialogue, but then we know the director and artists are going to do a beautiful job."
How Bardel made The Dragon Prince's effects truly magical
The Dragon Prince refined its animation in its second season and the fan response has been overwhelmingly positive.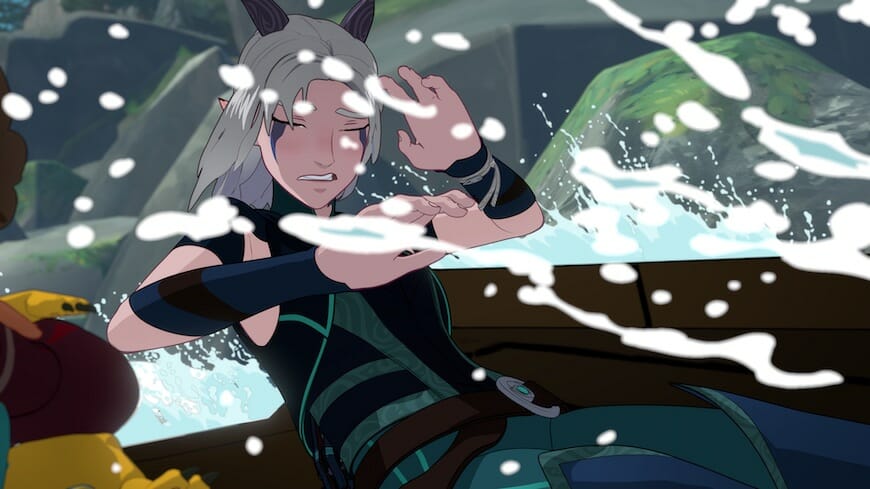 "If you look at the early seasons of Avatar, you can see there's a real tipping of the hat to the anime — sometimes it's on threes, other times it's on fours. We really wanted to try and pay tribute to that style of animation in season one. If you compare early Avatar episodes with the first season of The Dragon Prince, you can see the similarities," says Johnny Tesoro, 2D supervising animation director at Bardel Entertainment.
Carlyle Wilson, animation director on The Dragon Prince at Bardel added, "Through the experience and exploration of season one, we really started to identify what was working and what wasn't in terms of animation style. Not only was our crew getting stronger and more versed in the style, but the response from the fans added to the pursuit of refining our technique."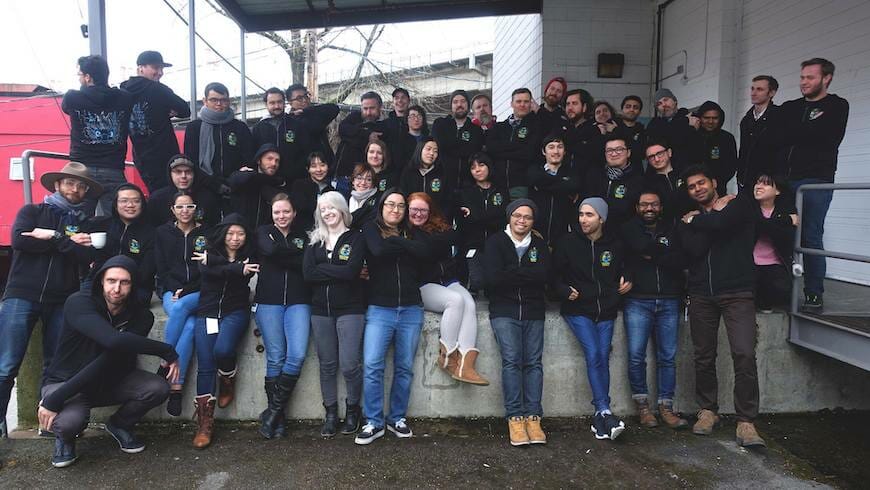 He continues, "It further clarified to us what was important. Ultimately, it came down to polish and adding in more information where it may have been lacking in season one. I'm really excited to see how fans respond to season three."  
Toon Boom Harmony was used for hand-drawn effects throughout The Dragon Prince seasons one and two, with many of Bardel's team accustomed to having the software in their pipeline after using it on Emmy-winning series Rick and Morty. Because the Netflix fantasy show was CG animated, the program's robustness and ability to export to a 3D environment were invaluable.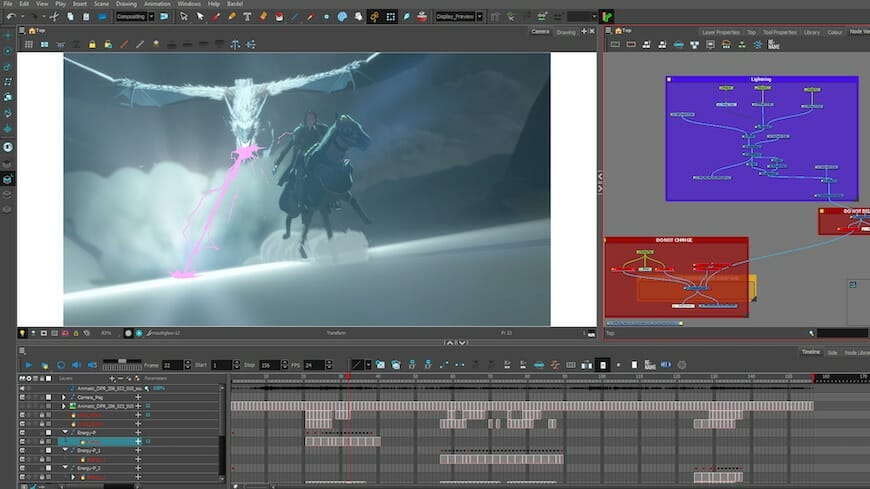 Tesoro explains, "Harmony is a very powerful solution that has allowed us to work with the hybrid program we had for The Dragon Prince. The benefits of using Harmony on a project like this are you can do a lot of subtle animation without having to worry about the process looking jittery or staggered, which you might see from other 2D software."
"Harmony is great at doing nuanced animation with subtle camera moves and also for wide-sweeping camera moves. We could actually go in and match what was happening on the CG side to the 2D side. It really comes from talented artists using the software to their best benefit and bringing about beautiful work," he says.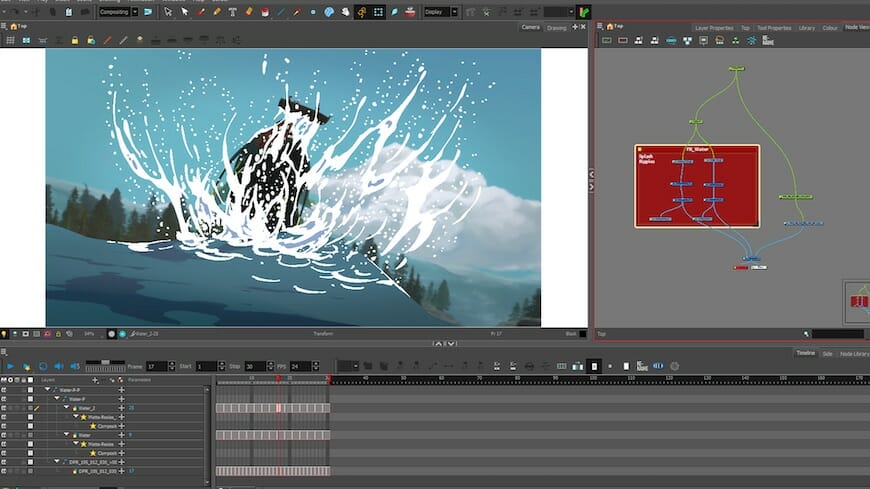 He concludes, "The effects turned out really beautifully, they were exactly what the client is looking for. That was our goal."
When asked what fans can expect from The Dragon Prince season three, Tesoro laughs and advises, "You'll have to stay tuned — I don't want to say too much and spoil it for the fans!"
If it's anything like what's already been produced, it will surely be not only fantastical, but fantastic.

Banner image source: Bardel Entertainment