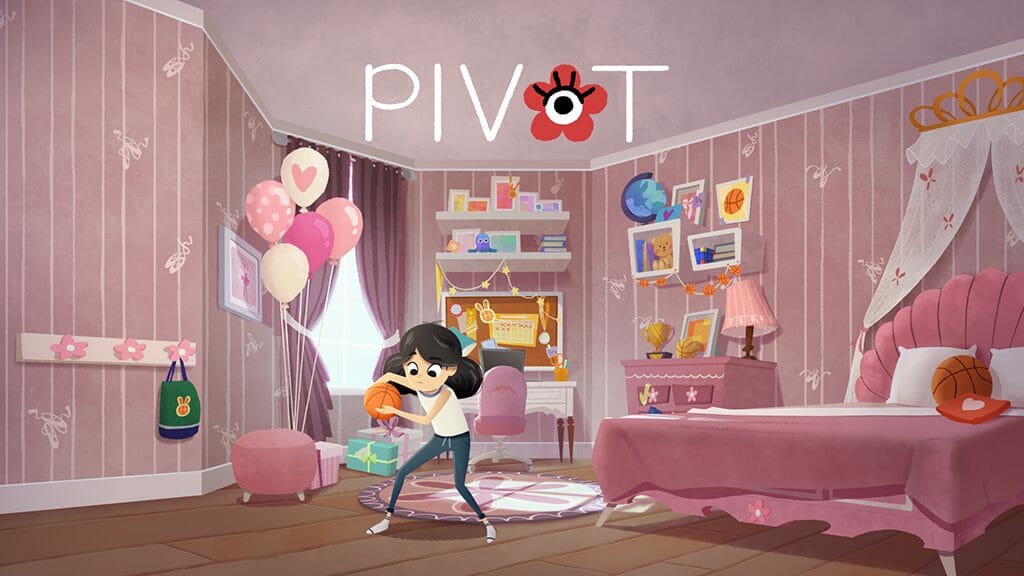 According to a 2019 USC Annenberg Inclusion Initiative study conducted in partnership with Women in Animation (WIA), women continue to be underrepresented in the animation industry; occupying just 20% of creative roles in the field. While representation has certainly begun to improve in recent decades, women are still a minority across almost every level of creative and business leadership in animation.
WIA is a non-profit organization that promotes and supports women working in the art, science and business of animation. WIA Vancouver's ACE (Animation Career EXCELerator) Program was designed specifically to help advance the careers of women in the animation industry. The program does so by giving women credit in the making an original short film, TV proof-of-concept or web series pilot. The program provides supportive mentorship and training along the way.
The goal of the ACE program is to advance creators who identify as women into key creative roles in animation. According to Tini Wider — a line producer currently enrolled in the program as Producer — the opportunity for women to develop, create, and own a project is integral to improving representation in the industry. "There are women in the industry now, but it is thin at the top," she says. "One of the current challenges is to find ways to elevate women into those leadership roles."
ACE addresses this problem by giving women the foundation they need to advance into leadership roles. The program provides participants with the opportunity to develop, create and own original intellectual property. Having completed the two year program, participants develop skills to take on the responsibilities of leadership roles. 
As part of ACE, Tini is working with a team of several other women on an animated short film. Ana Gusson directed the film, written by Robyn Campbell. All three women applied to the program, which brought them together to work on the project. The film, called Pivot, explores a defining moment in the main character's quest to be herself at the risk of disappointing the person she loves the most: her Mom.
To join the program, Tini, Ana, and Robyn had to apply for their positions. "To become a participant, you explain why you are the right person for your role. This mimics the real hiring process for a production," says Ana. This is just one of the ways in which ACE helps women to build the foundation for success. By focusing on how to present yourself and your craft, women gain skills and confidence to apply for leadership roles.
Ana says she started working in animation at a time in which women began to appear more in film schools and in the industry. "I was very lucky that my first job out of school was with a production whose director was a woman," says Ana. Prior to that, she had worked mostly with men, who were always in senior positions. "Working with a woman director was so important for me because it provided me with an example to look up to. I had never worked with a woman who was in a senior role. Having that experience inspired me to become a leader myself."
Ana's experience points to how important it is to acknowledge that simply hiring women for entry-level roles in animation isn't enough. To achieve genuine parity, women need representation across the spectrum of roles from entry level to leadership; not just in animation, but across all industries
Women in leadership roles are particularly important. Studies demonstrate that people pursue goals when they see people like themselves succeed. When women see other women in roles, they find it easier to imagine themselves in those roles themselves, and are therefore more likely to put themselves forward. In addition, when they see women in leadership positions they are more likely to speak up themselves. Once women are well-represented in leadership, there's a trickle-down effect: Women tend to hire more women. Having women in key creative roles increases opportunities for gender parity into the future.
The ACE program also helps to build the confidence of women working in animation. Robyn says that it has enabled her to find her individual voice. "The mentorship I've received so far has been really encouraging," she says. "I've become comfortable writing content that is empowering and relatable for female-identifying and non-binary viewers in particular. This was a really important step for me in finding my personal voice as a creator."
Outside of the ACE program, Robyn works as a full-time screenwriter, but worked in development prior to that. In her 3 years in development, she saw projects pitched on a daily basis. She observed a clear gap in animation content written for female-identifying audiences. Robyn emphasizes that programs like ACE are important because they not only train women, they give them the confidence to find their voices. And fill gaps in content.
While the ACE program gives women the foundation to advance in their animation careers, there are some aspects of the industry that are harder to address. For example, Tini explains that in her years of working as a producer, she observed how the culture in animation studios can disservice women's advancement.
"I was attracted to animation originally because of the industry's amazing culture of collaboration and camaraderie," says Tini. "But, there are still many unspoken expectations in the animation workplace. Working past 5:00 pm is not uncommon, and networking events are often held in the evening. Since women typically hold the bulk of family and caregiving responsibilities, this means they often miss out on opportunities that will advance their career."
Tini, Ana, and Robyn all agree that this issue has improved in the last year; in part because of the shift toward remote work. "Studios are now recognizing that working from home doesn't have to impact productivity or workflow," Tini explains, "Many studios are adopting flexible work structures; this helps to balance work and life for women, or anyone, who has responsibilities at home." The pandemic also removed some pressures of in-person networking. Rather than heading to a social event after work, networking is taking place in digital spaces, which can be more accessible for caretakers.
The animation industry also continues to lack equity for women of color. In the last 12 years, 37% of producers of animated movies were women, but only 5% were women of color. These figures demonstrate that while there have been gains for women in animation, there is still work to be done for women of color.
The current iteration of the ACE program will wrap in 2021; a new cohort of women will join the program in 2022. With their time in ACE coming to a close, Tini, Ana, and Robyn appreciate their experiences in the program. Aside from professional development, they are grateful for the connections they've made with like-minded women. "Everyone on the project is appreciative of each other, and supportive," says Tini. "This has been the most ideal production experience." Tini hopes that in the future, collaborative experiences like this become the norm.
For Robyn, a highlight of the program has been learning how relatable her film has been for others. "Many people have come to me sharing their personal stories, explaining how they relate to the story," she says. She found herself having deep and personal conversations with people about the issues that the film addresses. "It's as though the story has given people permission to talk about something that they may not have been comfortable discussing before."
While the impact that their participation in ACE will have on their careers is impossible to predict, Tini, Ana, and Robyn are encouraged by the doors they opened. Tini hopes to continue making shorts and working on projects in which she can contribute creative input. Ana's goal is to take on more directing roles, and Robyn will continue writing scripts. They all already have their next projects in mind, but first, laughs Ana, "I'll take a little break!"
---