1
Apr 27, 2021
Apple M1 Chipset & Toon Boom Software
Apple is in the process of transitioning their line of macOS computers to a new ARM-based hardware architecture. The first Macs powered by the Apple M1 chipset were released on November 17, 2020.
Read more
Authorized Training Centres
Professional Training for Professional Animators and Storyboard Artists
Benefits
Professional Training
Get up to speed on the latest version and develop the skills you need to become certified by Toon Boom through an Authorized Training Center.
Get trained by skilled experts with industry experience
Gain the skills and knowledge you need to become Toon Boom certified
Maximize your learning in small group training sessions
Get ahead of the curve by acquiring skills on the latest software releases
We're global
Locate an authorized training center
Canada
4200 Blvd St-Laurent, Suite 1020
Montréal, Québec, Canada, H2W 2R2
United States of America (USA)
Los Angeles Academy of Figurative Art (LAAFA)
16926 Saticoy Street
Van Nuys, CA 91406
Vietnam
Posts and Telecommunications Institute of Technology (PTIT)
Nguyễn Trãi
Hà Đông
Hanoi
Italy
TheSign Comics & Arts Academy
Viale Spartaco Lavagnini, 42
50129 Firenze (FI)
Argentina
Julio Le Parc Cultural Space
Mitre y Godoy Cruz,, Mitre S/N, 5519
Mendoza, Provincia de Mendoza
Spain
C / Maldonado, 48 | 28006 Madrid
91 401 07 02
Italy
Scuola Internazionale di Comics – Reggio Emilia
Via Roma, 20 42121
Reggio Emilia
India
Vamsiram Jyothi Flora
Plot No: 240, Block B
Kavuri Hills, Jubilee Hills (P.O)
Hyderabad – 500033
Spain
Cuesta de San Vicente, 4
28008 Madrid
91 541 51 51
Colombia
Carrera 12a, #77a – 05
Bogotá
Germany
DTP AKADEMIE RheinMain GmbH
Nordring 82B, 63067 Offenbach am Main
Brazil
Lipe Diaz School of Visual Arts
R. Buenos Aires, 23 – 301 – Centro
Rio de Janeiro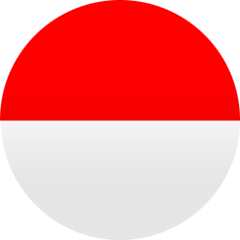 Indonesia
Jl. Raya Kby. Lama No.279, RW.13, Grogol Utara,
Kec. Kby. Lama, Kota Jakarta Selatan,
Daerah Khusus Ibukota Jakarta 12210, Indonesia
France
36 Boulevard de la Bastille
75012 Paris
Poland
GS Animation Sp. z o.o. Grupa Smacznego Sp. k.
ul. Łąkowa 35/38
80-769 Gdańsk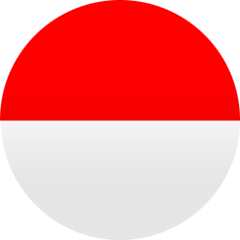 Indonesia
Komplek Ruko Ketapang Indah Blok B3 No 8-13
Jl KH Zainul Arifin Krukut Tamansari Jakarta, Indonesia
Malaysia
Sabah Creative Economy and Innovation Center (SCEIC)
No. 9, Lot 11B, Amenity Centre,
Jalan 1A KKIP Selatan, Industrial Zone 1, Kota Kinabalu Industrial Park,
Kota Kinabalu, Sabah 88460,
Malaysia
Grow your Business Training Professional Animators and Storyboard Artists
Join our community of Toon Boom Authorized Training Centres offering animation professionals training on Harmony and Storyboard Pro.
Key Benefits
Reduced Price on Desktop Subscription Licenses
Free Upgrade Training and Certification Renewal
Access to Toon Boom Training Outline and Assets
Toon Boom Promotion of your Training Center
Criteria
Employ Toon Boom Certified Trainers with Animation Experience
Use Toon Boom Approved Training Curriculum
Teach using the latest version of Toon Boom software
Professional Training Facility
Benefits of becoming a Toon Boom Authorized Centre
Elevated profile in the Toon Boom animation community
Discount price on Desktop Subscription Licenses with Silver support
Free upgrade training for Instructors
Access to Toon Boom Training outline
Permission to use the Toon Boom ATC logo and Toon Boom trademarks in advertising materials
Drive traffic to your company web site from Toon Boom
Contact Toon Boom
Thank you for your interest in becoming an Authorized Training Centre!. Please fill out this form to help us get started on your application. We will be in touch soon.
Thank you. The form was successfully submited.